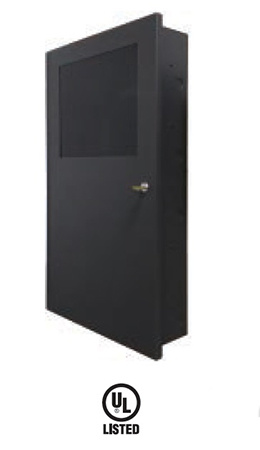 ☆ GST-MP is the Master Panel of GST voice evacuation system.
☆ The GST-MP provides the operating interface, control and audio signals, and supervision to the distributed panels.
☆ GST-MP also provides interface to the FACP either by RS232 or dry contact.
☆ GST provides two models of basic master panels.
☆ GST-MP16 has all basic features with 16 switches/LEDs and 16 inputs for FACP.
☆ GST-MP16x is same as GST-MP16 without cabinet.
☆ Both GST-MP16 and GST-MP16x does not include the fire phone. You may order the accessories to add fire phone, more switch/LED and input as you desire.